05/20/2013 - 2013-2014 EVALUATION RESULTS
2013-2014 Evaluation Results
Summer practices will begin Monday May 20th! Please check below for days and times!
If you do not see your name or number please email Anna Love at anna@cheergac.com
Sapphires-Exceptional Needs children (Summer practice Friday 5:30-6:30)
Molly Barrow
Hayley Shaw
Gianna Forrest
Hayley Burkhead
Lauren Rorie
Sydni Rose Birnback
Brianna Newton
Ginna Towery
Courtney Pyburn
Shelby Hadas
CrystaLites-Tiny Level 1 (Summer Practice Monday 530-7)
McAlyen Fields
Emma Baker
Molly Simmons
Anna Bella Beasley
Zoie Burrell
Kendall Fortson
Bella Purcell
Gabby Williams
Cassidy Quick
Emma Samuels
Kamryn MacDonald
Tashiana Luu
Emeralds-Youth Level 1 (Summer practice Monday 530-730)
903
913
914
918
1004
1023
1024
1102
1103
1106
1111
1109
1107
1118
806
811
813
815
816
603
602
604
605
606
607
608
703
802
807
809
803
Jade-Youth Level 3 (Summer practice Thursday 530-730)
1011
1116
1115
1019
1017
1013
1009
1007
1006
1005
1002
915
909
908
904
901
702
814
810
805
1105
1104
912
907
1003
1012
1021
1101
1108
Onyx- Junior Level 4 (Summer Practice Tuesday 530-8)
1416
1307
1209
1208
1218
1114
1010
1011
1021
1407
804
805
1206
905
906
1401
1308
1403
1417
1414
Excel-Junior Level 5 (Summer Practice Monday 530-8)
804
905
906
1008
1213
1015
1016
1201
1202
1211
1215
1301
1302
1306
1311
1403
1408
1410
1412
Topaz-Senior Level 4.2 (Summer Practice Tuesday 530-8)
1405
1409
1417
1510
1517
1607
1608
1609
1606
1415
1413
1411
1315
1314
1312
1310
1303
1216
1212
1204
1207
1210
1503
1515
1002
1009
1603
Black Diamonds-Sr Restricted 5 (Summer Practice Thursday 530-8)
1602
1403
1308
1211
1213
1008
1505
1506
1801
1015
1016
1702
1508
1418
1610
1509
1010
1307
1218
Diamond Elite- Sm Sr 5 (Summer Practice Wednesday 530-830)
1201
1202
1301
1302
1306
1311
1408
1410
1412
1501
1502
1507
1509
1511
1516
1518
1601
1605
1701
1703
*1506
*1505
*Please see Anna Love prior to practice this week
Congratulations to everyone and welcome to season 24!
If you missed Evaluations and need to schedule a private try out please email anna@cheergac.com to set up your time! We still have a few spots left on most of our teams!
Remember that we will be having sign ups for our half year Cheer Prep teams beginning in September! Please keep an eye on here on the website for more info throughout the Summer!
Proud to be, GAC!

05/07/2013 - 2013-2014 ALL STAR EVALUATIONS
GAC is proudly entering our 24th season! As North Carolinas first all star cheerleading gym we are excited to continue providing excellence through cheerleading. Please check the following information for all times and breakdowns for the evaluation process!
GAC does not make cuts! We have a place for everyone at all levels! No experience is required!
SIGN UPS-pick up an information packet along with Q&A with coaches, owners and parents!
May 6th-16th 5:30-8:30 (floating)
FREE CLINIC EACH NIGHT OF SIGN UPS 6PM-7PM
Monday- Level 1
Tuesday- Level 2
Wednesday- Level 3
Thursday- Levels 4/5
FLYER EVALUATIONS Friday May 17th 6-730
EVALUATION TIMES-Will need to attend both days-Private evaluations availble if needed!
Saturday
Ages 6-8 (10AM-1130AM)
Ages 9-12 (12PM-2PM)
Ages 13-18 (230PM-430PM)
Sunday
Ages 6-8 (1PM-230PM)
Ages 9-12 (330PM-530PM)
Ages 13-18 (630PM-830PM)

05/07/2013 - MIDDLE AND HIGH SCHOOL CHEER CAMPS
GAC proudly offers school cheer camps for Middle and High school (Elementary school camps available as well upon request). Here at GAC we offer a the chance for you and your team to customize your own camp. We offer 3, 4 or 5 day camps. Each camp runs from 8:30AM-1PM (evening hours also available upon request). Click HERE for more details!

05/07/2013 - SUMMER CHEER CAMPS 2013
If you are looking for a new, fun summer camp experience for your child we've got just the camp for you! Check out our flyer HERE and call or sign up to secure your spot today!
Camps run from Monday-Thursday 9AM-1PM. There will be a camp in June, July and August. These camps are perfect for beginners or experienced cheerleaders looking for something different to do this summer!
Campers will need to pack a drink and snack each day (we do have vending available as well) as they will have a snack and craft break every day!

05/07/2013 - SUMMER TUMBLE CAMPS 2013
If you are looking for an oppurtunity to work on and improve your skills this summer these camps are for you! An intense power packed tumbling camp with several of our instructors will help you push your limits to reach your goals quickly! Take advantage of these awesome camps!
Check out the flyer HERE!

03/20/2013 - ZUMBA IS NOW AT GAC!
GAC is excited to now offer Zumba with Erika! Starting on April 20th with a FREE trial class from 9AM-10AM! Everyone is welcome!
Classes will then begin on Saturdays! Open to all ages and no experience needed just a desire to work out and have fun! Certified Zumba instructor Erika Holmes will be leading the fun each week! Invite your friends and come have some fun!
GAC also offers Saturday tumbling classes for the kids while you dance away!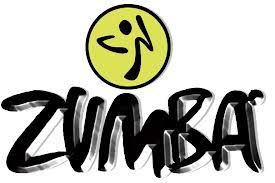 05/07/2013 - SUMMIT 2013
Congratulations to BTZ and Jr Jade on your participation in the Inaugural Summit National Championship! Way to go on being the top 10% in the nation in being invited to participate in such a prestigious event! A special shout out to BTZ on not only advancing to finals but finishing 4th in the nation! We are so proud of all of you!

12/10/2012 - GAC Introduces CHEER PREP!
GAC is excited to introduce CHEER PREP! If you are interested in trying out for your middle school or high school team, or looking to get ready for All Star tryouts in the spring we have got the programs for you! The classes will begin the first of the year so keep an eye out for that schedule coming out soon! (Living Social will not apply to these classes) Get all the info HERE!

09/20/2012 - College Night Open Gym
Calling all college students! Starting Monday October 1, 2012 GAC will be hosting College Night Open Gym every Monday night from 8:30-10:30. This is open to everyone age 17 and older in the area who is looking to come in and keep up their tumbling skills. There will be a coach available to spot tumbling and provide feedback as well. Feel free to bring your stunt group or stunt partner in as well! For only $5 you just cant beat it! Make sure you have a med form filled out (which you can find and print HERE) when you come in for the first time! Spread the word and we'll see you there!
College Night Open Gym
Mondays 8:30-10:30 (beginning Monday October 1, 2012)
Only $5 to attend

08/26/2012 - FALL TEAM PRACTICE AND TEAM TUMBLE SCHEDULE
Fall is just around the corner and school is just beginning which means competition season isn't far away. Beginning Sunday, August 26th, our Fall schedule starts for team practices and team tumbling. Look under the forms link for the Fall Team Practice and Team Tumbling Schedules.
News - 1 to 10 of 10